I think you are referring to American West-Coast rapper Easy-E who was not a member of the band but was their executive producer and taught the band all the things that he had learned during his career.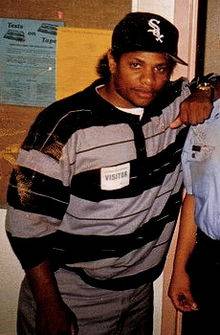 Easy-E (real name Eric Lynn Wright) died on 26th March 1995 at the age of just 31. He was admitted to hospital in February that year with what he thought to be asthma, it turned out to be AIDS.
Eazy had been sexually active since the age of 12 and had 7 children with 6 different women.
He died due to 'complications of AIDS' one month after his initial diagnosis.
In 2009 Bone Thugs-n-Harmony questioned the circumstances around his death stating that he died very suddenly for a case of AIDS especially as he appeared in good health until shortly before he died. B.G Knocc Out also questioned this in 2011.